Sep 22, 2020 06:13 PM Central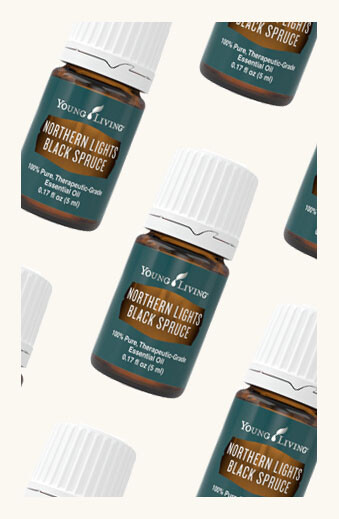 Northern Lights Black Spruce AKA NLBS is an amazing oil to have on your oily shelf. The smell reminds me of a forest that has been freshly rained on. It is calming and relaxing yet invigorating all at the same time.
This is one that we add to our bedtime diffuser mixes pretty regularly and it is by far one of Courtney's favorites.
My favorite uses for NLBS include
Diffusing in the evenings or when I am looking to have that lazy Sunday afternoon feeling.

Adding it to my lotion to help moisten my skin, especially my heels over summer and my skin over the dry winter months.

It grounds me. Have you ever walked barefoot over the dampened forest floor? That is what this oil is like for me. And if you haven't… TRY IT.

NLBS helps relieve the feelings of fatigue which, actually helps you to fall asleep faster and get a much more restful nights sleep.

Hello amazing massage oil – just add a few drops to carrier oil and massage away!!!!
So, if you are looking for an oil that will have you feeling grounded, calm, relaxed, invigorated and refreshed grab yourself a bottle and give it a try!